About The Event
Welcome to the cutting-edge realm of criminal investigation and intelligence analysis. In an era characterized by ever-evolving complexities in criminal activities, law enforcement and security agencies require adept professionals who possess a unique blend of investigative prowess and analytical acumen. The Professional Diploma in Criminal Investigation and Intelligence Analysis program stands as a beacon for individuals seeking to embark on a journey of unraveling mysteries, deciphering intricate patterns, and contributing significantly to maintaining the delicate balance between law and order.
This comprehensive program serves as a launchpad for aspiring and seasoned investigators alike, offering a meticulously crafted curriculum that merges theoretical foundations with practical application. Designed by seasoned experts and informed by the latest advancements in the field, this diploma equips learners with the essential skills to navigate the dynamic landscape of criminal behavior and security challenges.
Throughout this program, participants will delve into the art of evidence collection, crime scene management, and forensic techniques, empowering them to approach investigations with scientific rigor. Moreover, the program delves into the realm of intelligence analysis, training students to dissect information, identify trends, and generate actionable insights crucial for preventing and addressing criminal activities.
As the digital age introduces new dimensions to criminal enterprises, the program casts a spotlight on cybercrime investigation, digital forensics, and the utilization of advanced technological tools. Whether you aspire to become a detective, intelligence analyst, or cybersecurity expert, this diploma cultivates a holistic skill set that is highly sought after across various domains of law enforcement, national security, and private sector enterprises.
Join us in this transformative journey, where theoretical knowledge converges with hands-on experience, and where the pursuit of justice intertwines with the mastery of analytical thinking. The Professional Diploma in Criminal Investigation and Intelligence Analysis program is your gateway to making an indelible mark in the realm of safeguarding society and confronting the challenges of an ever-evolving criminal landscape.
Our Speakers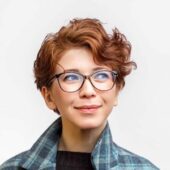 Bellezza
Content Writer
Suspe ndisse suscipit sagittis leo sit met condime ntum esti laiolainx bulum iscipit sagittis leo sit met con ndisse suscipit sagittis leo sit met cone suscipit sa
Charlie
Office Manager
Suspe ndisse suscipit sagittis leo sit met condime ntum esti laiolainx bulum iscipit sagittis leo sit met con ndisse suscipit sagittis leo sit met cone suscipit sa
Emerson
Developer
Suspe ndisse suscipit sagittis leo sit met condime ntum esti laiolainx bulum iscipit sagittis leo sit met con ndisse suscipit sagittis leo sit met cone suscipit sa
Lucinda
Manager
Suspe ndisse suscipit sagittis leo sit met condime ntum esti laiolainx bulum iscipit sagittis leo sit met con ndisse suscipit sagittis leo sit met cone suscipit sa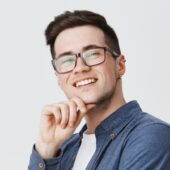 Marabel
Designer
Suspe ndisse suscipit sagittis leo sit met condime ntum esti laiolainx bulum iscipit sagittis leo sit met con ndisse suscipit sagittis leo sit met cone suscipit sa
Orabelle
Art Director
Suspe ndisse suscipit sagittis leo sit met condime ntum esti laiolainx bulum iscipit sagittis leo sit met con ndisse suscipit sagittis leo sit met cone suscipit sa